Are you in the market for a new gaming console? If so, you've come to the right place. This article will introduce you to the best gaming consoles currently available, providing an exceptional console gaming experience. Whether you're a seasoned gamer or a beginner looking to dip your toes into the world of gaming, we've got you covered.
1. Sony PlayStation 5
Sony's latest console, the PlayStation 5, is a powerhouse of gaming technology. It boasts a custom eight-core AMD Zen 2 CPU, 16GB of GDDR6 memory, and a custom RDNA 2 AMD GPU. This translates to stunning graphics and buttery-smooth performance. Additionally, its backward compatibility feature allows you to enjoy an extensive library of PlayStation 4 games.
2. Microsoft Xbox Series X
Not to be outdone, the Xbox Series X, Microsoft's most potent gaming console, provides serious competition to the PS5. Its specs are equally impressive, featuring a custom eight-core AMD Zen 2 CPU, 16GB of GDDR6 memory, and a custom RDNA 2 AMD GPU. The Xbox Series X also offers an extensive game library through its Game Pass subscription service, which is a significant plus.
3. Nintendo Switch
The Nintendo Switch stands out with its unique blend of home console and portable gaming. It's the perfect choice for those who want to game on the go. Although its hardware isn't as powerful as the PlayStation 5 or Xbox Series X, the Switch makes up for it with its unique design and fantastic selection of exclusive games like "The Legend of Zelda: Breath of the Wild" and "Super Mario Odyssey."
4. Sony PlayStation 4 Pro
The PlayStation 4 Pro remains a worthy option, thanks to its extensive library of games and lower price point compared to the PS5. It also supports 4K gaming and has an excellent virtual reality platform if you're looking to try out VR gaming.
5. Microsoft Xbox One X
The Xbox One X, while an older model, is still a solid choice for console gaming. It supports 4K gaming, HDR, and has a great selection of games. Its backward compatibility feature allows you to play a vast selection of Xbox 360 and original Xbox games, a great feature for those nostalgic for older titles.
6. Nintendo Switch Lite
The Switch Lite is a more affordable, portable-only variant of the Nintendo Switch. If you're a fan of handheld gaming and don't mind missing out on the Switch's TV dock feature, the Switch Lite is a fantastic choice.
Final Thoughts – Best Gaming Consoles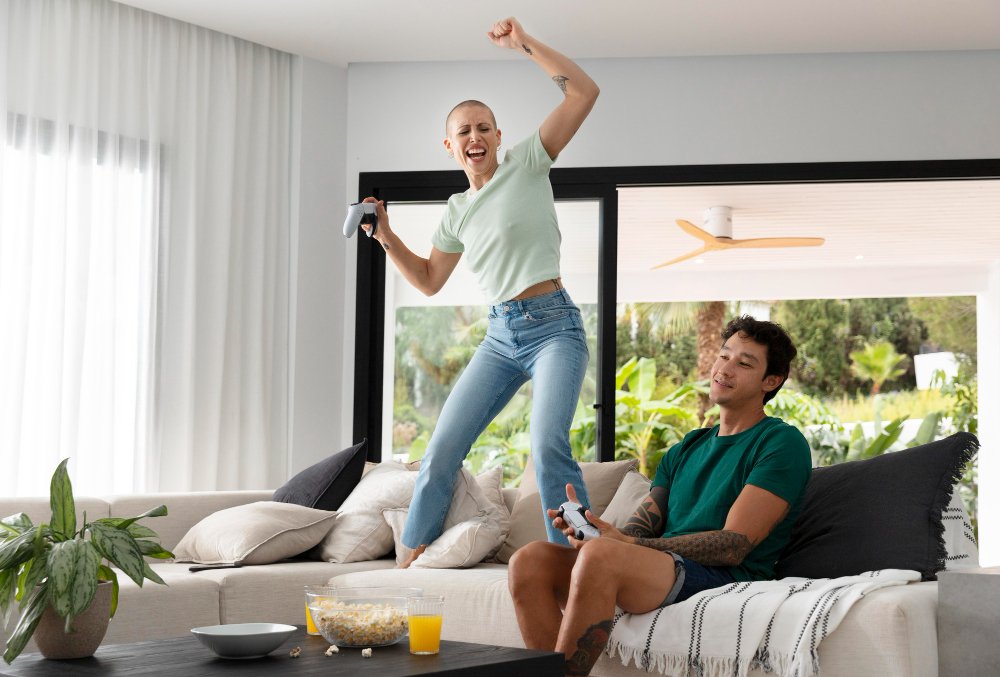 Choosing the right gaming console depends largely on your personal preferences. Whether you value powerful hardware, game selection, or the flexibility of portable gaming, there's a console out there for you.
Each of these gaming consoles offers something unique, catering to different types of gamers. The best way to choose is to consider what you value most in your gaming experience. Do you want the most powerful hardware? Or maybe an extensive library of games? Or perhaps the flexibility to game on the go?
And remember, no matter which console you choose, the most important thing is that you enjoy the experience. After all, gaming is all about having fun.
For more insights into the gaming world, be sure to check out PopGoes. If you're interested in learning more about the author, you can visit Murari's website.
Happy gaming!